>tv presentation: Fairchild TV
Fairchild TV: 1990s - now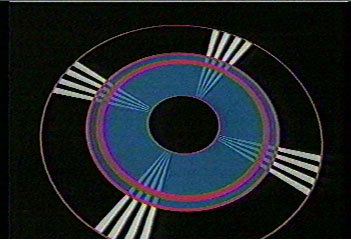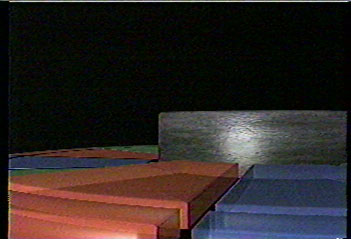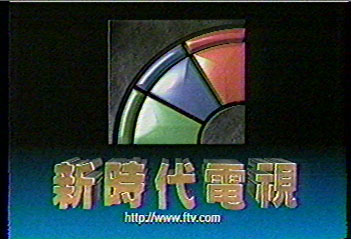 This ident is from 1998. (Back then their website was www.ftv.com, which I think is now used for Fashion Television's website.)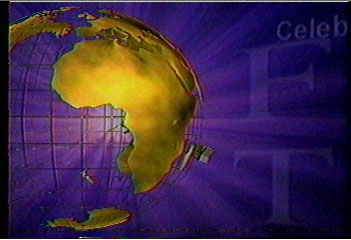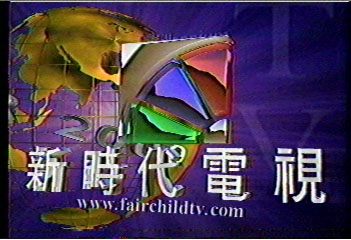 The "Celebrating The New Millennium" ident, which was aired from late 1999 to early 2000.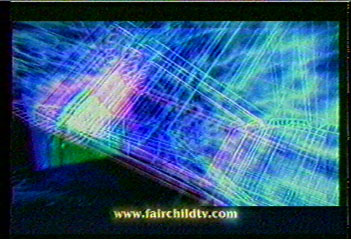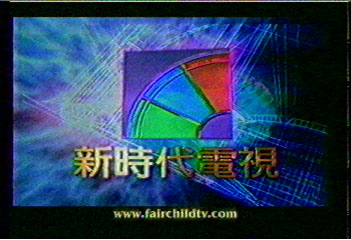 This is the current ident, with the updated jingle.
Coming-up captions are shown after most programs.

This one is from around 1999 (but was already in use before that).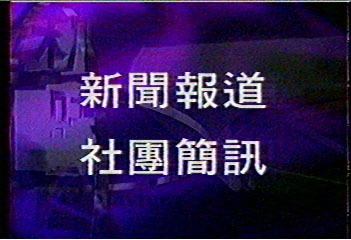 This is the current one.
The normal promotional caption is no more than a lower-third-type of thing superimposed over the title slide of the program's open. The only advantage is that they can have great flexibility.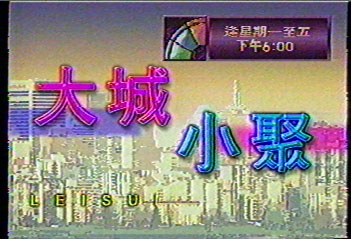 Taken from 1998.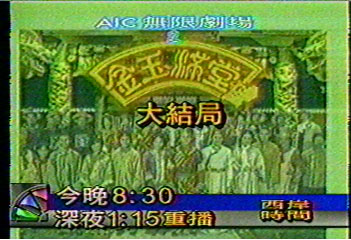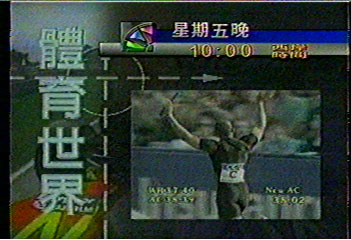 These ones are taken from 2001.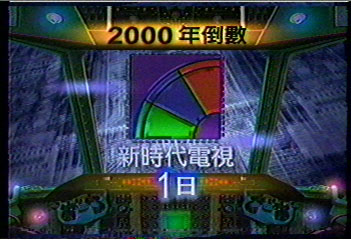 "Countdown to 2000." They started running the countdown 100 days before Y2K. BTW this one was taken on New Year's Eve 1999.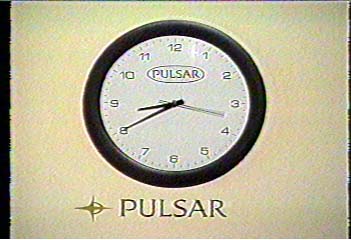 In 2000 they started showing a clock, usually around 8:30 to 8:40pm following the news and before the coming-up caption is shown. But the clock is not computer-generated; looks more like a camera pointed towards a real wall-mounted clock. "The time check is brought to you by Pulsar watches..."
Community/ Social Event Calendar: "Community Bulletin"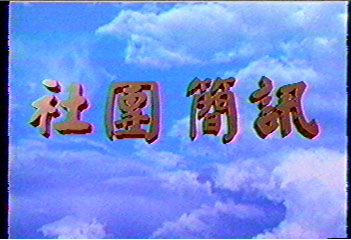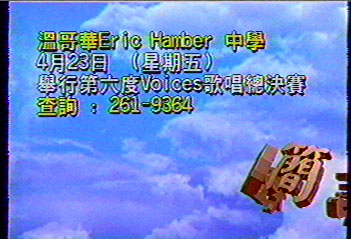 Taken from 1998.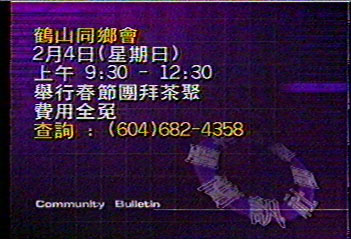 Used from 1999-2001.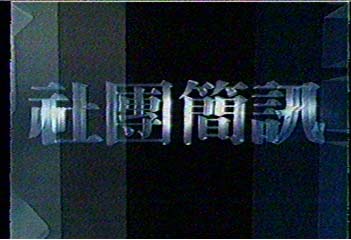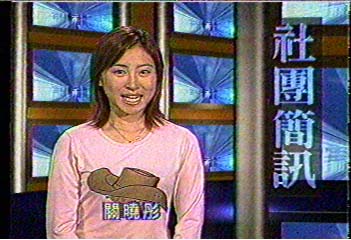 Taken in July 2001. "Community Bulletin" is now produced at the virtual studio in Toronto.
---