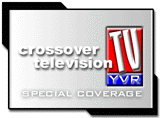 The Cause
Ever since Baton Broadcasting won the new Vancouver TV license in 1997, an affiliation switch was inevitable. Baton's goal was to overtake the CTV network (which it would accomplish eventually), and in the slow process of doing so it bought a handful of stations affiliated with the network. However, it had no establishments in British Columbia. That certainly could not be the case if it was to realise its dream.
So, a plan was worked out. When the affiliation agreements between BCTV/CHEK and CTV expired in 1999, those agreements would not be renewed, and instead the CTV affiliation would go to CIVT-TV, the new Vancouver TV license given to Baton by the CRTC. CIVT's on-screen name ("Vancouver Television"), newscast format (modeled after that of CITY-TV in Toronto) and all such were meant to be temporary, used for only the time period between the station's launch (in 1997) and the CTV affiliation (anticipated to be in 1999).
However, that period was extended by another 2 years, until 2001. The primary reason was the acquisition of Western International Communications' (WIC) conventional TV asset by CanWest Global.
CanWest Global already owned several stations across the country, primarily in the major urban centers (including Vancouver). However, it had been unable to set foot in the province of Alberta. On a couple of occasions, the company tried unsuccessfully to apply for new TV licenses in the province. Despite the challenges, the company was determined to fill the gap between BC and Saskatchewan, and build a truly national TV network.
WIC, on the other hand, already owned 4 TV stations in the province, 3 of them being independent (CITV Edmonton, CICT Calgary, CISA Lethbridge). Incidentally, those stations already carried much programming sub-contracted from Global. It's only logical that CanWest would want to snap up these stations and save the frustration of taking part in another license hearing, only to return with nothing.
So CanWest teamed up with Shaw and Corus (a spinoff from Shaw) and filed an application to buy WIC. The deal was approved in February 2000, and CanWest would receive WIC's TV stations.
What's that got to do with BC?
Well, along with the 3 independent stations in Alberta, WIC also owned several other TV stations around the country, including BCTV and CHEK-TV here in BC. CanWest's acquisition of WIC's conventional TV assets would naturally include those BC stations.
In the meantime, CanWest already owned and operated CKVU-TV in Vancouver. So after the deal went through, CanWest would have 3 TV stations in the Vancouver-Victoria area: BCTV, CHEK and CKVU.
In recent years the CRTC had become more tolerant when it comes to duopoly, the ownership of 2 broadcast TV stations within a market area. However, in this case, CanWest would operate a "triopoly" in the Vancouver-Victoria market. It would have obvious domination in the market, with it owning the 2 leading TV stations. So CRTC ordered the sale of one of the stations.
Now that CanWest owned the province's most-watched TV station, BCTV, it would obviously not want to give it up. So it decided to sell CKVU.
CanWest's plan was for BCTV to drop the CTV affiliation and receive the Global affiliation from CKVU. CHEK would also disaffiliate from CTV, and begin airing a schedule similar to that of CHCH in Hamilton.
With all the confusion, CTV decided to postpone VTV's affiliation change to September 2001.
<< Back | Crossover: Main
The Hypes and Hypotheses | Next >>
---